Junk Car Buyers Memphis, TN
A junk car is nothing but an eyesore on your property. It takes up space and eventually starts to rust out, leaving you with a major problem. If you can't trade it in and it's not worth driving, call Lester's Cash for Junk Cars if you're trying to sell a junk car in Memphis, Shelby County, and Bartlett, TN. We'll buy it from you at fair market value for its condition and take care of removing it from your property. We make it easy to get rid of an eyesore and get cash in the process!
We Buy Junk Cars
While some car buyers are picky or have special stipulations for buying junk cars, we're not picky. Sell junk cars to us: our vehicle recycling service takes anything and everything, no matter the make, model or year—you don't even need the title! We assess the condition of your car and make you an offer based on fair market value. If you agree, the cash is yours and we'll handle the rest. It's a great way to get paid for something you don't have any use for!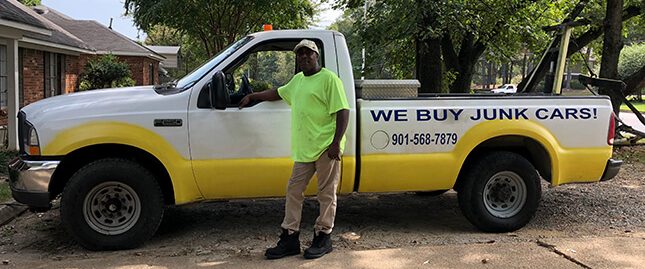 Junk Car Removal & Towing
One of the biggest barriers to selling your unwanted vehicle is junk car removal in Memphis, TN. We make it easy. Don't worry about driving in your old clunker—we'll come and tow it away once you've accepted the offer. Whether it's parked in your driveway or on a lot, we arrive on-site quickly, hitch up your vehicle and hit the road. It'll be gone before you know it!
Junk Car Hauling
If your vehicle isn't in any condition to tow or drive, we can handle removal. We're equipped for junk car hauling, using the proper equipment to ensure safe transport. Whether it's rusted out or damaged after a collision, we'll make the process of removing it simple.
We accept cars that have been damaged in an accident.
We will take vehicles with fire or water damage.
Old cars and trucks that don't run are acceptable
We want your cars that are unwanted and in the way
Sell Junk Cars & Get Cash Today!
It's time to get rid of your junk car and get it off your property. Call Lester's Cash for Junk Cars for vehicle recycling to get a fair value estimate and real cash for your unwanted car. Contact us today at 901-568-7879 for more information.